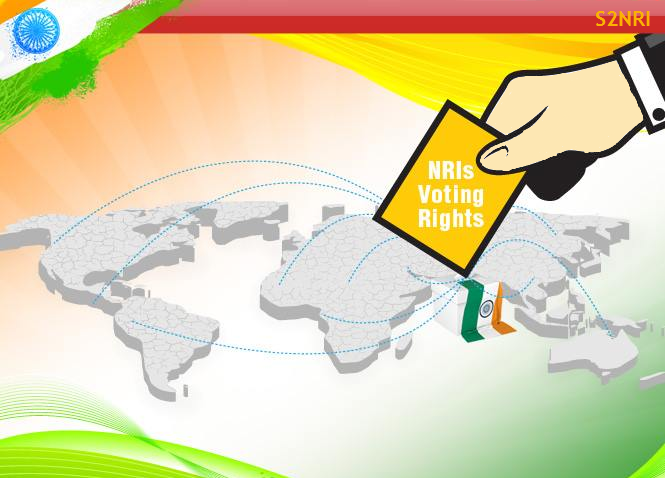 E-Voting Could have Changed the Result of the Elections
E-Voting Could have Changed the Result of the Elections
On January 12, the Central government was ordered by the Supreme Court to enable e-voting for the NRIs within two months. With Delhi elections taking place this weekend on January 7, it seems the order to begin e-voting for NRIs has gone unnoticed.
A fortnight has already passed since the announcement and six weeks remain for the next hearing, but the Central government only has a fortnight to inform the Supreme Court. They must inform about the steps they have taken to go about the suggestions given by the Election Commission to enable NRI voting.
Dr. Shashi Tharoor- Two time MP from Thiruvananthapuram said, "I left India as a student at the age of 19 at a time when the voting age was 21, and never had a chance to vote at all in any Indian election until my return to India for good at the end of my United Nations career three and a half decades later."
The issue was first raised Pravasi Bhartiya Divas in Mumbai in 2005, but the first action wasn't taken until 2010. The government allowed the NRIs to vote, but the rule required them to be available physically on the day of the voting and cast their vote in their area of the constituency which means where the voter lives permanently according to the permanent address mentioned on their Indian passport.
How can NRIs vote Delhi State Assembly Elections?
Since, the e-voting system hasn't been started yet by the Central government. NRIs have to vote according to the provision of the Representation Act, 2010. According to which any Indian citizen over the age of 18 is eligible to vote. If you're not registered, you can download registration form 6A directly from here: http://eci.nic.in/eci_main/forms/Form-6A.pdf
Documents to attest with Form 6A:
One recent passport size photograph
Photocopy of relevant pages of passport with photograph
Photocopy of passport with valid visa
The applicant can submit the application via post or submit in person as well in the ERO