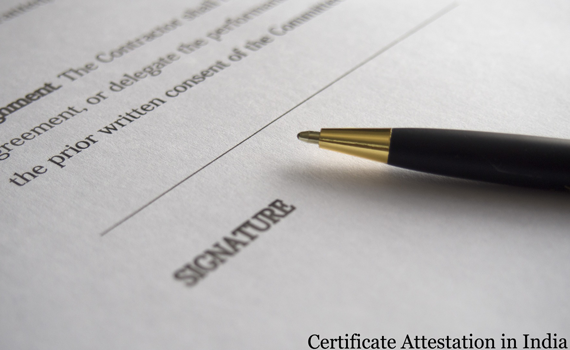 Levels of Certificate Attestation for Immigration
Levels of Certificate Attestation for Immigration
What does attestation mean?
Attestation defines the authenticity of the document. It marks the stamp of approval which denotes validity. For example, an attested birth certificate interprets its validity. This validity is proven by the Municipal Corporation of the region. And the corporation is governed by the government. Therefore, it is a proven document of an individual's right of acquiring citizenship.
Attestation for educational and non-educational certificates
The community of non-residents of India (NRIs) requires attestation now and then. And the prospective NRIs join their board through attestation of their documents. For it, their certificates are categorized into educational and non-educational ones.
Educational certificates
The below mentioned documents fall under educational certificates:
School certificate
Degree certificate
Mark sheets
The above gone certificates are attested by the educational institutions. Such institutions can be school, university, deemed university/ school, government recognized institution and private/ public educational organization.
Further, these certificates are validated through Ministry of External Affairs (MEA)/HRD. Then only, the prospective students or professional receive approval for joining the league of migrants.
Non-Educational certificate
Immigration needs the approval of the government. Of course like other countries, the service of certificate attestation in India is in the hands of MEA. Under it, there are many signatory authorities. Before learning them, let's catch the roundup of non-educational certificates:
Personal certificates:
Birth certificate
Non-availability of birth certificate
Death certificate
Divorce certificate
Employment certificate
Marriage certificate
CENOMAR/ Single Status Certificate/Bachelorhood Certificate
Immigration Certificates
PIO card (Person of Indian Origin)
OCI card (Overseas Citizen of India)
Medical certificate
Visa, Visa Extension
Passport
Police Clearance Certificate for Indian/Foreigners
The foregone certificates get approval of the government. The government has formed a hierarchy for it. The highest authority is entrusted to the Ministry of External Affairs (MEA).
From the above ones, personal certificates receive stamp from the regional headquarter of the Municipal Corporation and marriage registrar. As there are 29 states and 7 union territories in India, each region or district has its own regional MCD office. From there, anyone can obtain his/her personal certificate.
The attestation authority for immigration certificates is grouped into three-level hierarchy. It is captioned under the Apostille services. Let's go through its hierarchy:
State attestation: Education and home departments
MEA attestation: Education and home department, Sub-Divisional Magistrate/Magistrate/ Commissioner, Superintendent and district Judges
Embassy attestation